Commercial Real Estate Company
Commercial real estate (CRE) is simply defined as a property that is used exclusively for commercial purposes (business) or used to provide a workspace and not a living space. There are different types of commercial leases known as net leases. Here are the four main types of net leases:
Single net lease
Double net lease
Triple net lease
Modified net lease
Single net lease
Also known as net or N leases, the specifics of a single net lease require the tenant to pay property taxes and rent. In the case of USPS leases the USPS pays janitorial and trash removal along with their power bills generated by their occupancy of the property. This type of lease involves the least amount of risk for the tenant and requires more maintenance on behalf of the landlord. The majority of USPS leases have a single net lease in place. USPS landlords typically work through local contractors to maintain your building. Yellow pages is an excellent tool for absentee landlords.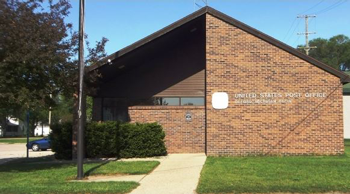 Double net lease
In this type of lease (commonly known as net-net or NN), the tenant pays for the property taxes and insurance premiums. They are the most common type of lease in commercial real estate but the minority lease type written through the U.S. Postal Service. In USPS leases that are Double Net the Lessor will be responsible for roof, structure and fire and liability insurance. The USPS has recently written a new lease form that includes changes to their Double net Lease. In addition to roof and structural responsibility the USPS is wanting Landlords to sign an new lease form that has been expanded to include gates and paths, all components of lighting systems other than the replacement of light bulbs, maintenance of all electrical and plumbing systems and "components" other than those installed the by the USPS along with claiming gutters and removing ice and snow from roofs. Single Tenant Investments sold by Avery Postal Group & NNN with this lease type include Walgreens, US Postal Properties, Sherwin Williams, Dollar General, Family Dollar and Goodyear Tire.
Triple net lease
Also known as a net-net-net lease, an NNN agreement means the tenant pays rent and all additional expenses. Landlords have the least amount of responsibility in these agreements because, in addition to the rent, tenants are paying for property taxes, insurance premiums and costs related to maintenance. Single tenant investments sold by Avery Postal Group & NNN with NNN leases include Dollar General, Dutch Brothers, Family Dollar and McDonalds' Ground Leases.
Modified net lease
Any net lease that has special conditions is considered to be a modified net lease. It is the hybrid of a traditional (gross) lease and a triple net lease. Modified leases are most common in the retail or industrial sectors or other properties with multiple tenants. Tenants looking to avoid the costly obligations of a triple net lease often create special terms with their landlords that satisfy both of their needs. For example, they may choose to share costs related to the operation and maintenance of the business. Please contact Avery Postal Group & NNN to learn more about what type of leased property best suits your investment needs.
Commercial Real Estate Near Me
You can find commercial real estate by contacting a commercial real estate company like Avery Postal Group & NNN. Apart from helping you find a commercial real estate investment that suits your needs, Avery Postal Group & NNN can help you to locate investment property throughout the United States. This can be done through our Broker referral network and developer contacts we have maintained since 1982.
Why Use a Commercial Real Estate Broker?
Broker's have specialized knowledge of commercial real estate and can help to put you on the fast track to investing success. Depending on your investment criteria, single tenant investment can be hard to locate. Properties with favorable Lessor criteria (Lessor = Landlord) like NNN leases with 10-15+ years of remaining term left guaranteed by Investment Grade Credit Tenant can be and usually are "moving targets." Avery Postal Group & NNN is the advocate you need to locate and acquire all types of investment property throughout the United States.